Ideally suited for websites seeking dedicated resources, this plan includes features of the $9 and $19 plans with additional advantages.
This plan is also driven by the same back-end that drives the other plans, the key difference is that it is implemented on a independent Virtual Private Server. The advantage being that you website has dedicated resources. Although the speed with which a webpage is served from a shared server and a dedicated server are technically the same, there are some advantages with this setup:

1) Scalability
A key feature of this plan, it is all about meeting the requirements. Websites grow, and sometimes grow very big. So much so that you will need to ever expanding resources to keep things running smoothly. Resources on these servers are vastly scalable. Need 20 times more processing power, it is available. Need 50 times more RAM, it is available. And if your website has hit the peak resources of one server, you can add more servers.
We monitor the servers, we will notify you when an upgrade in a resources is needed along with the reports. You also have a choice of adding Load Balancing Servers when the requirement arises.

2) Geo Location choice
Have your sever closest to where a majority of your audience are, the benefit is that the latency is lower and the pages are served faster. There are multiple places that you can choose from. Asia, America, Europe...the choice is yours. You can request technical data prior to implementation and make a choice of the server location.

3) Dedicated Resources & IP
Everything in the VPS is reserved for your website, CPU, RAM & all. This allows your website to tolerate the sudden spikes in traffic and still continue to serve at the same speed. Also, cache services can be tuned to requirement to speed up things even more. This offers a lot a lot of flexibility in tuning up performance mods that we may come up with from time to time. Dedicated IP's have a clear advantage from the Search Engine Optimization standpoint.
All the useful features from the other plans remain the same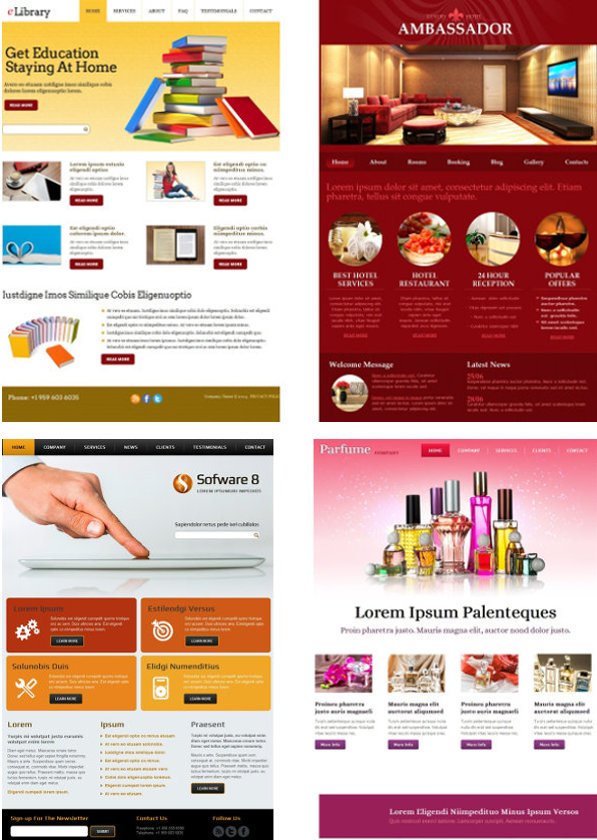 Ideally suited for content websites, our service facilitates you to express yourself on the web. You can make a professional looking company website or transform your idea into a website in the simplest possible manner.
All our websites, no matter which package, are built on the same dynamic back-end (Content Management System) allowing you to expand whenever necessary.
Premium templates suitable for your concept are offered to choose from, out of which you can pick one. The selected template is further customized at our end before it is installed.
Easy Editing
The website is front end editable in a very simple intuitive manner. You just login on your website, navigate to the page that you want to edit, click the edit button, make the necessary content inclusions and save your work. Everything on the front-end. No need to learn or code anything, Its just too easy.
Editing Is Super Easy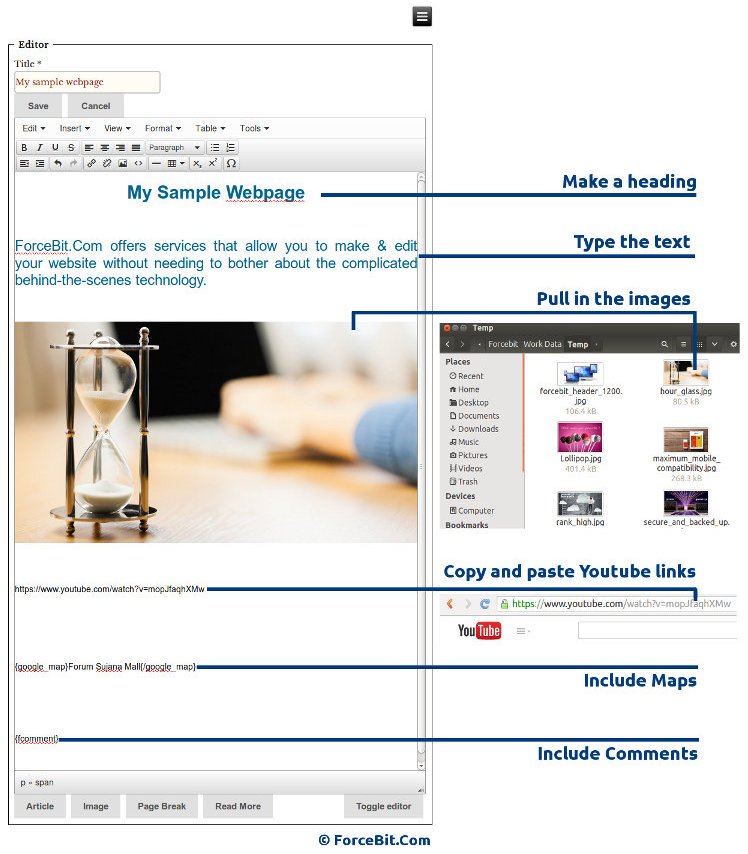 Instant Result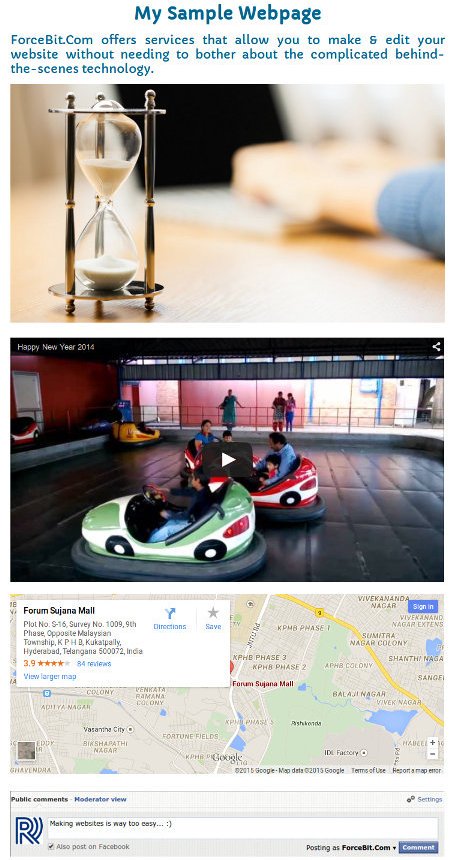 Easy it is, but if you want us to place the content in your website, you can opt for our Content Placement Service for a charge.
Fully Compatible
The importance of compatibility with different kinds of devices is the key to a having a great website, not just because the website is "very readable" for the target audience but also with search engines which rank such websites higher. Your website will be mobile and tablet compatible right out of the box. There is no need to run a different version for mobiles or tablets, fonts scale automatically and so do the images, everything re-positions itself to fit to the visitor's device. You can even quick edit your website on a mobile or a tablet.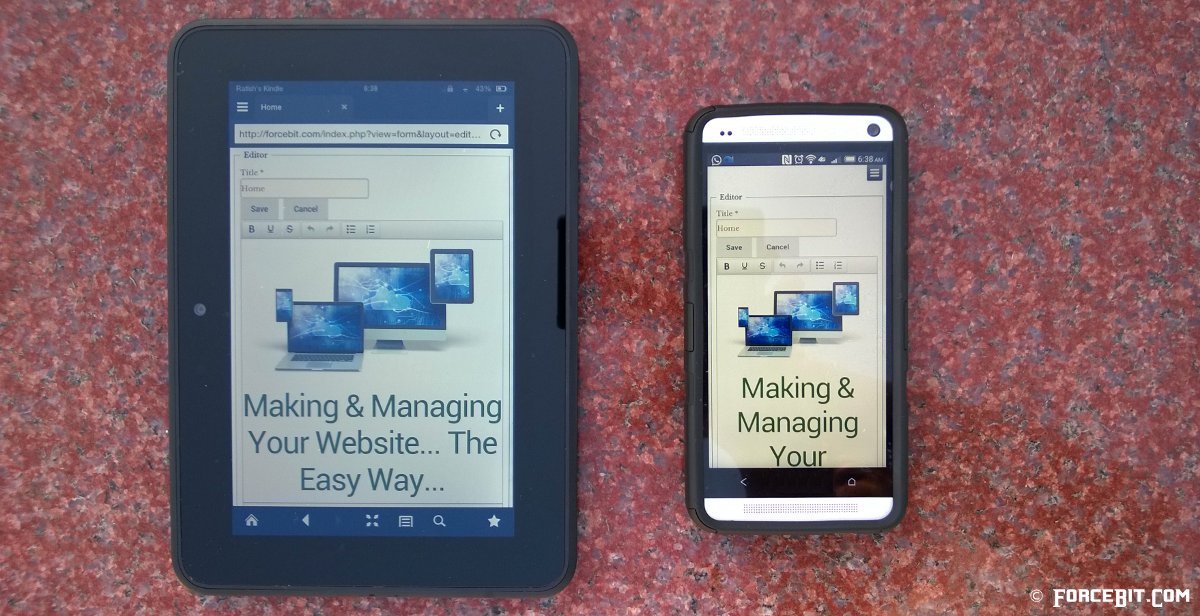 Search Engine
Its good to have your own internal search engine, finding things of importance is easier for the visitor and so is it for you when you need to edit something. With features such as auto complete & suggest, this is one very useful thing to have. The internal search engine indexes new content automatically.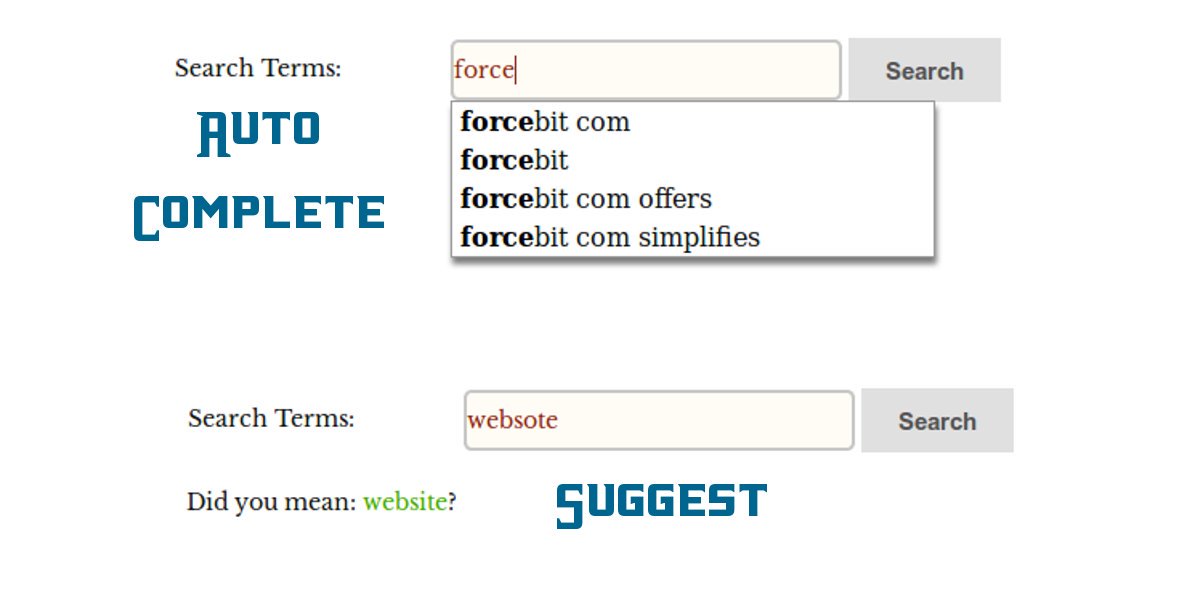 SEO
Search Engine Optimization is the key to getting quality traffic to your website, and doing it for your website is easy. Give your page a good title, fill in a few keywords, and you are very much there, rest everything is pre-configured already. A good SEO'd website saves you a ton of money on advertising.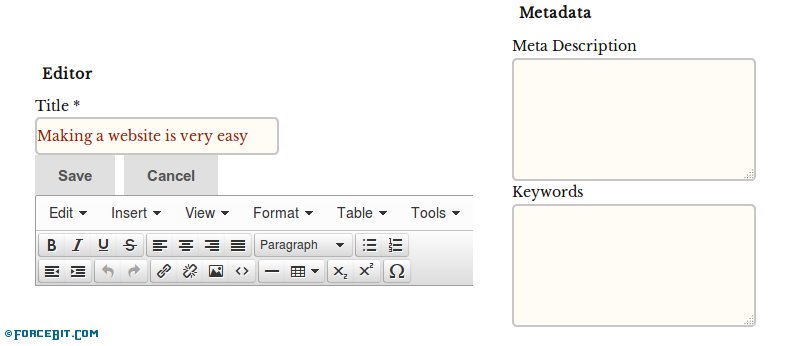 The Fastest
Speed, speed and more speed, the most important factor to improve the end-user experience and also the search engine ranking, and we got it all setup for you. A number of optimizations are already carried out in the background to get this essential thing right.
The score tells how well this site is optimized. The same optimization techniques will applied to your website too. Please note that scores depend on many factors and may vary. Also, you may want to compare our website's scores with any other website of your choice at GtMetrix.Com

Analytics
Google analytics* is a fine tool to analyze your website traffic. Analytics can provide you the essential data, which you can use to optimize your website content.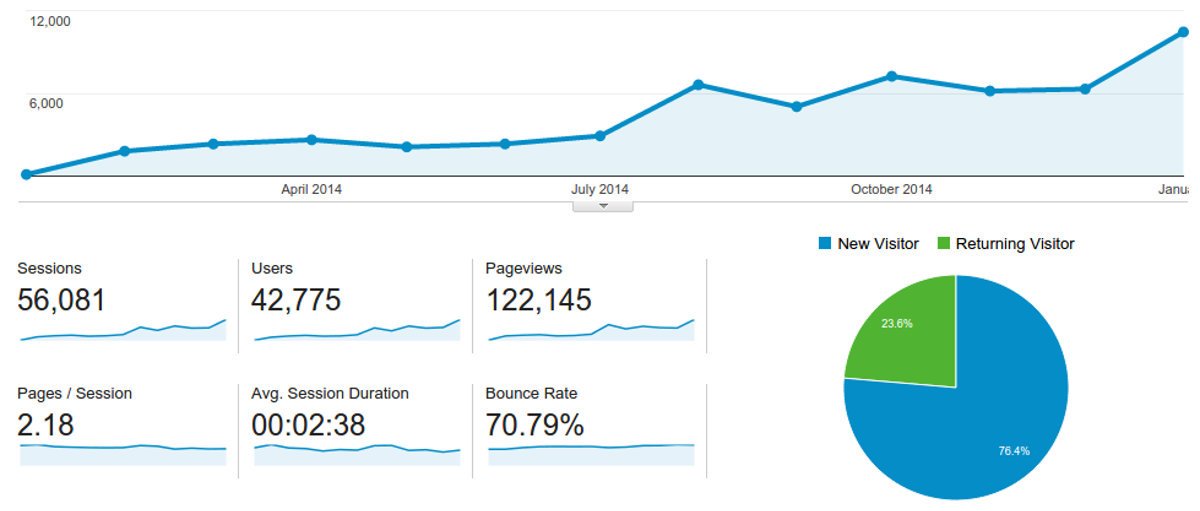 Contact Forms
You may choose to have "Contact Forms" for the webpages, this is done at the back-end. Just send us a e-mail which page it needs to be included in and we will do the rest. The forms have anti-spam control and are also mobile compatible, scaling to the device offering good user interactivity.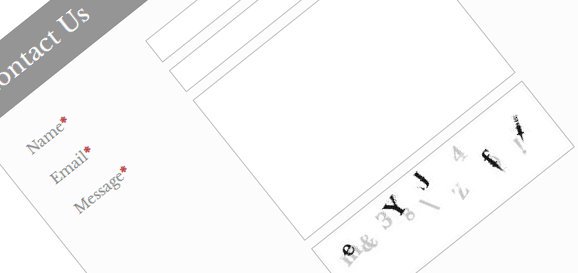 Security & Backups
All the behind-the-scenes technology is managed by us, we take care of everything including the security and the backups. And when you need a copy of the backup, you can even request for one.
3 pages, the "Disclaimer", "Privacy Policy" and "Terms & Conditions" are provided to you as standard with links in the footer of your website. These pages are editable by you and are NOT counted in the selected plan. You will still have all the quota of webpages exclusively reserved for your content.
Flexible Payments
Our payment process is simple, we offer multiple payment modes as Electronic transfer, Bank deposit, Cheque, Demand draft & Paypal. The "50 Webpage Plan" is billed annually. Renewals do not include any other charges except the per-month renewal fees. The renewal pricing is same as the plan you started with, for 2 years, protecting you from any price hikes. Absolutely no surprises in this department.